Leverage the strengths of your business, program or company and navigate strategically within the confines of your industry to unparalleled performance.

Globalization, rapid organizational change, new information technologies, an unrelenting demand for quality and productivity as well as for advanced communication skills, the critical need for innovation and flexibility and rapid responses... all require leaders and businesspeople with a competitive edge. A coach can cultivate that competitive edge!

Coaching produces top-performing employees and managers. Coaching is about partnership and creating higher standards for performance, satisfaction & creative approaches to problem-solving. Managers who operate as "manager as coach" inspire loyalty, bringing out the employees' "personal best." Coaching demonstrates a company's commitment to employees' professional development, dramatically supporting retention initiatives.

Please inquire as to how I can support your company or business's initiatives at producing powerful results. Maximize your company and your employees' potential by bringing a Coach into your organization. Experience the power of coaching within your business today.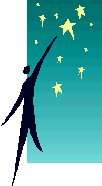 Coaching Services I Provide:
Executive
Leadership
Career
Business
"Manager as Coach"
Team-Building
Success
Performance
Note: Many of the above areas can be provided as training seminars or workshops.

What the Business Press Says About Coaching

"Other companies offer coaching as a prerequisite to proven managers, in the understanding that everyone has blind spots and can benefit from a detached observer."
- The New York Times "A survey conducted in December 1999 indicates that corporations using coaching are seeing not only improvements in individual performance but also increased profits, customer satisfaction, and retention of employees. Additionally employees report more self-confidence, stronger skills, more goals achieved, and better relationships as a result of coaching."
- Business Week
"The goal of coaching is the goal of good management to make the most of an organization's valuable resources." Coaching " is now one of the strongest retention tools in a manager's arsenal."
- The Harvard Business Review




Jan Gordon

954.590.0592